Grand Forks Rotary
Weekly meetings at 12 noon each Tuesday
Northside Cafe
2950 10th Ave N.
Grand Forks, ND 58201
Thinking about joining a service club? Download a brochure on what we do. You can join us for lunch as our guest at our regular noon Tuesday meeting. Then Download a membership application. See you there!
Four Way Test
First
Is it the TRUTH?
Second
Is it FAIR to all concerned?
Third
Will it build GOOD WILL and BETTER FRIENDSHIPS?
Fourth
Will it be BENEFICIAL to all concerned?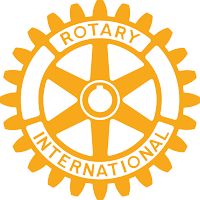 Fundraisers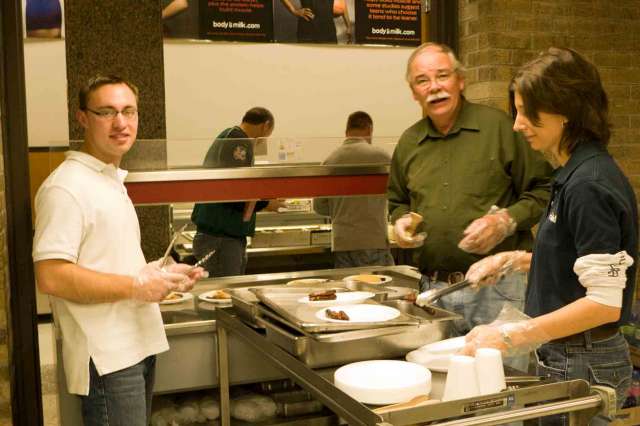 Pancake Breakfast - One of the oldest and most familiar programs hosted by the Grand Forks Rotary is the annual pancake breakfast held on the Saturday morning of the UND Potato Bowl festivities. The pancake and sausage meal is facilitated and served by Rotarians in a downtown location that provides easy access to the Potato Bowl parade route. Funds from this activity are used to support the club's various service projects.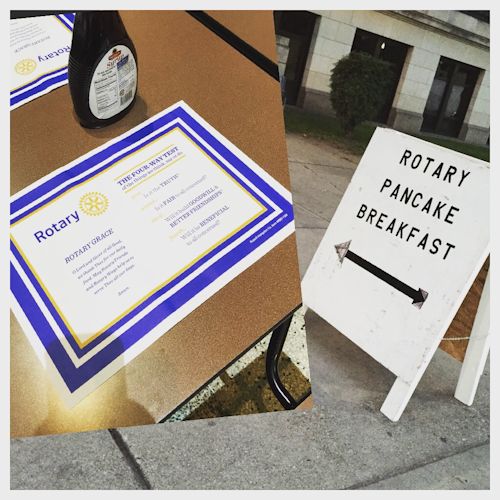 Month of Money - The Month of Money is a raffle. For a $20 ticket, each has the chance of winning $100 each day of the month, except of Saturday and Sunday where the drawing is for $250.

The events raise about $5,000 each year, which helps the Club support its dictionary project in the schools and its Rotary Wraps program, to give warm outdoor clothing to kids in need.